ELIZABETH TAYLOR
She was one of the greatest actress ever, she was born in the UK in 1932, to an American parent, she started acting when she was at an early age, her parents were artists either, her mother had been actress before she got married and her father was art dealer, she had her first role at age 10 in a film named "there is one born every minute". little after that she became fame by starring in "national velvet" her beautiful look and gorgeous eyes and double eyelashes were so attractive and made her famous soon. sh
e was jewels lover by born, a well-known memory of her is "I didn't open my eyes when I was born till 10 days, my mother said, and when I did, the first thing I saw was an engagement ring" that's where I started my love affair with jewelry, one of her best-known quote is " big girls need big diamonds".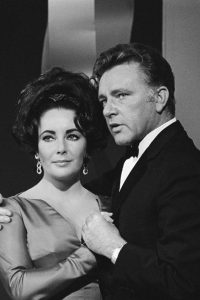 The great jewelry collection of her was expanded when she got married to her third husband, Richard Todd in (1957_1958), actually he died in plane crash but he gave her beloved wife in any kind of excuses, a piece of exceptional jewelry that made her collection more incredible, including a Cartier Brumes Ruby suite, consist of  rubies and diamonds bib necklace, earrings and bracelet set.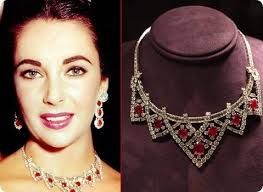 This marvelous set was gifted to her when she was in swimming pool with her husband Richard, after his death she got married to her husband friend, Eddie Fisher, which it was love affair,  cause when they started dating he was married to Dobbie Reynold. Eddie Fisher proposed her with a 40 carat white diamond bracelet and her collection of diamond expand more with some other jewels that her husband started to gift her, such as floral champagne, cognac and white diamond tremblant brooch by Bulgari, above all of these husband number five gave her some sumptuous jewels in her collection. Richard Burton,the other husband of her gifted hersome other kind of jewels, many of them were historically important such as Taj mahal diamond, which was a valentine's day gift in 1969 from Burton. He gave her Colombian emerald and diamond pendant earrings, 23.40 carat Colombian emerald brooch, the cost has been estimate about 6.578.500 $, in an auction. Christmas day was a perfect occasion to gift a lovely wife a fabulous ruby and diamond ring for Richard Burton by Van Cleef & Arpels. The detail of this gift was a ruby weigh 8.24 carat and it was sold in a huge auction for 4 million $.
The collection was not completed only by her husbands but also some of them were gifted to her by a close friend of her, or jewelry designers such as Joel Arthur Rosen (known simply as JAR) who gave her a custom designed jewelry, it was a pair of spherical diamond and multi colored sapphire was purchased in 2001.
Later in 1991 she got married to her last husband, Larry Fortensky at Michael Jackson Nederland Ranch. Taylor and Jackson were close friend and childhood stars and they had a mutual understanding and close relationship, Jackson gave her several magnificent type of jewels such as an elephant bag made from titanium and embellished with cultured pearls, Rubies and diamonds, it's been said that she bought Michael Jackson an elephant instead and she called, exchanged elephants.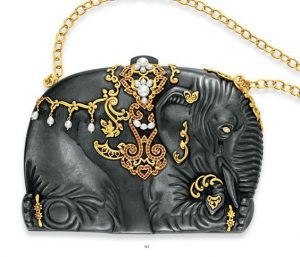 Some other part of her collection were the ones that she herself purchased them one of them was a necklace made of yellow and white diamond shaping spiritual flowers and the leaves were made of chrysoprase. She wore this stupendous set in academy awards in 1993 where she was presented with the Jean Hersholt Humanitarian Award.
Shortly later, her close friend, Rock Hudson died because of AIDS and after his death, Elizabeth Taylor set up an HIV/AIDS foundation to help research the disease and suffers.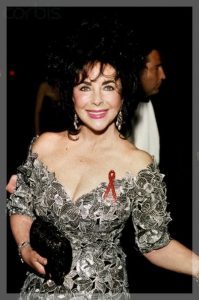 The perfect talent she had for acting and the marvelous jewelry collection of her will stay in people's mind forever once she said " I adore wearing gems, but not because they are mine, you can't possess radiance, you can only admire it" indeed, once worn jewelry by a superstar will continue to be admired for centuries to come.