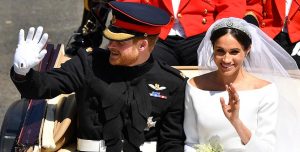 When a fairy story becomes true people would stand in lines for hours and hours to see the beautiful bride and the gorgeous groom, a prince and a princess in  stunning dresses walk into a church among the crowed  to get married. The prince Harry and Meghan Markel's Royal wedding on May,19, 2018 was one of the biggest event in Britain history, lots of celebrities from this country were invited and obviously they were all dressed up perfectly royal, but among all these beauties some items were more eye catching and Important such as the bride's jewelry which were the most astonishing part of the wedding; here we present you the jewelry that were used in the royal wedding recently.
The diamond bandeau tiara:
A royal wedding wouldn't be glamour enough without some dazzling jewelry all around the party, and definitely in the recent royal wedding there were some stunning jewels which you can't stop watching it.
The queen lent this fascinating tiara to the princess for her wedding, this tiara was made in 1932 feature a diamond brooch in the center but actually, this tiara used to be decorated by a sapphire in the center this tiara featured a center brooch of 10 diamond dating back to 1893 and a band of 11 section of diamond on platinum this brooch was green to the queen Elizabeth as a wedding present in 1893 by the country of Lincoln this brooch was bequeathed by queen Mary to the queen in 1953. Some experts have guessed the jewel is by Garrard.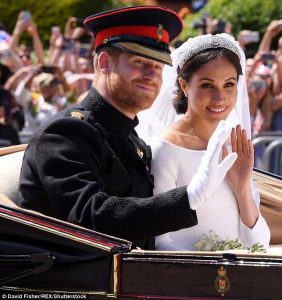 If you ask about why she had this tiara among all the stunning piece of jewelry in the royal treasure, it would be better to know her option so here we round up some of her list:
1.The spencer tiara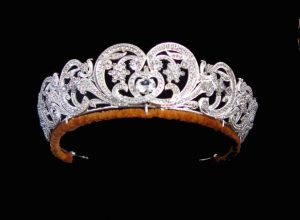 2.the Strathmore Rose tiara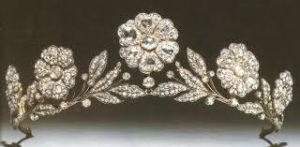 3.the Cambridge lover's knot tiara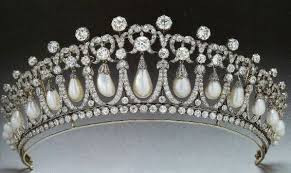 4.queen Mary's ring tiara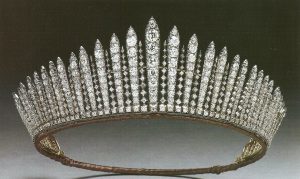 5. the queen mothers Cartier bandeau

and some other options…
The bride has chosen the Cartier earring and bracelet for the other icons, 18K white gold, set with 104 brilliant-cut diamonds totaling 4.50 carats, and with 52 baguette-cut diamonds totaling 5.61 carats.The brand of their wedding rings was cleave and the engagement ring with three stone diamond was from this brand either.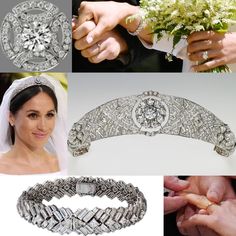 The quest's royal looks were the other part that could takes your breath away according to this matter that most of the quests were movie stars, athletes, close friends and royal families and there were no political faces around, we probably won't be able to find some ordinary appearance based on the occasion and definitely celebrities' appearance would be so much different form their style in red carpet and Hollywood, the looks were so classy and obviously the jewelry were the stunning either.
Here we round up some of them in a list to show what they wore in royal wedding:
George Clooney and Amal Clooney, with Stella McCartney dress and 17 carat pear shape diamond, drop earrings by Lorraine Schwartz walked into the scene.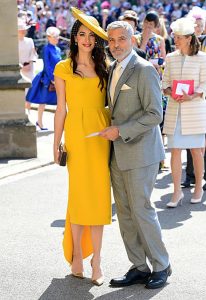 Oprah Winfrey with an elegant diamond pendant, earrings and a dress by Stella McCartney and a hat by Philip treacy, looked amazing.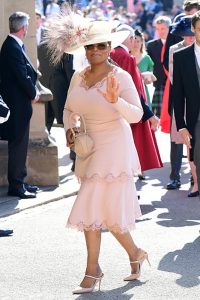 Serena Williams and her husband is wearing Bulgari Moneta diamond and gold necklace and Audemars Piquet Watch and a Versace dress hands in hands walked into the celebration.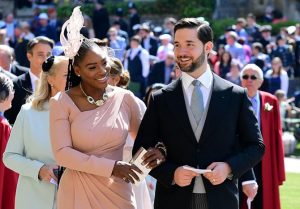 Abigail Spencer with Alessandra Rich dress and Beldora sapphire and diamond jewels accompany with Priyanka Chapra is wearing Vivienne Westwood and diamond lightning bolt earrings and rings by Lorrain Schwartz were really gorgeous together .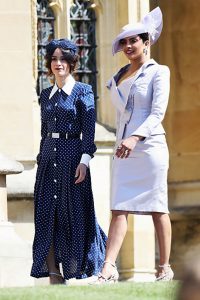 Lady Kitty Spencer is wearing a green hat and dress and paired diamond studs and necklace, showed everyone how to walk into a celebration like a lady.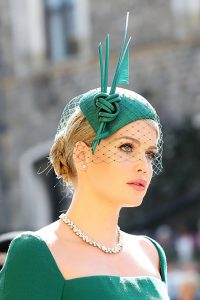 David Beckham with Victoria Beckham is wearing her own design dress and her engagement ring.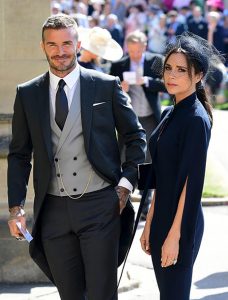 Catherine, Duchess of Cambridge (otherwise known as Kate Middleton) was in accompany with Prince Harry's niece and bride's maid prince Charlotte, she was wearing primrose yellow wool silk tailored coat by Alexander McQueen a hat by Philip Treacy and earring from Kiki McDonough.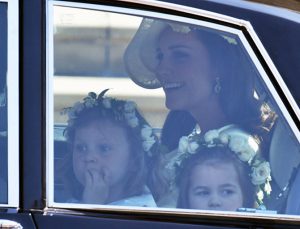 Prince Charles with Doria Ragland is wearing an Oscar de la Renta dress, Stephan Jones hat and diamond and pearl earring and necklace as well as the Richmond diamond brooch, this brooch was a gift from town of Richmond to Queen Elizabeth.