Here is the greatest ranking of top ten best jewelry brands in all around the world:
10. Cartier: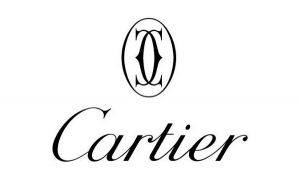 Founded in 1847 in Paris by Louis Francois Cartier , Cartier is credited with creating the first practical wristwatch in response to a pilot who complained that pocket watches were too troublesome for aviation. Cartier owns the famed Bestiary diamond necklace, created for Bhupinder Sing, the Maharaja of Patiala. Cartier is a favorite jeweler for royals around the world, King Edward VII of England referred to him as the "Jeweler of Kings, and the King of the Jewelers". Cartier created pieces for the coronation of Edward VII who ordered 27 tiaras via a royal decree.
9. Mikimoto: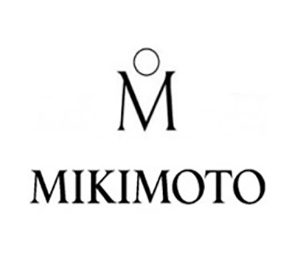 Mikimoto Luxury Pearl Company is a Japanese pearl jewelry design house and pearl cosmetics manufacturer. Founder Mikimoto Kokichi created the first cultured pearls, an act that would effectively create the pearl industry as we know it today.
8. Harry Winston: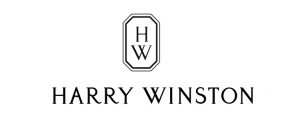 American luxury jeweler, Harry Winston produces Swiss timepieces. Winston is known by many nicknames, the first is "Jeweler of the Stars". His diamonds have appeared in Alfred Hitchcock's "Notorious", "The Graduate" with Dustin Hoffman, Woody Allen's "Everyone Says I Love you" and "How to Lose a Guy in 10 days" to name only a few. he saw Hollywood as a way to get people excited about the world of high jewelry. He first did this by loaning diamonds to Jennifer Jones in 1943 for the Academy Awards. Once he saw the popular reception his diamonds received, he continued on this path and his company is still known by its many endorsements by celebrities.
Harry Winston crafted a new philosophy of jewelry design by focusing on the gemstones rather than the metal they were set in.
7. Van clef & Arples:

French newlyweds Alfred Van Cleef and Estelle Arpels formed the Van Cleef & Arples Company alongside Arpels' brothers Charles, Julien, and Louis. Van Cleef & Arples jewelry is known for its use of flowers, animals, and fairies. The Empress Farah, the Duchess of Windsor, Gracy Kelly, and Elizabeth Taylor have all been seen wearing Van Cleef & Arples jewelry. The most distinctive piece of the collection is the Cadenas Watch, supposedly a product of the Duke and Duchess of Windsor's desire to create a piece which symbolized the union of two families. Cadenas is French for "lock" and it incorporates a lock mechanism. In the early 20th century watches were seen as a men's accessory, the Cadenas watch sought to change that by creating a watch that was stylish yet feminine.
6. Buccellati:

Italian jeweler Buccellati was founded in 1919 in Milan. Founder Mario Buccellati became famous overnight when he was commissioned by Pope Pious XII to create a necklace for Princess Margaret to commemorate the first time a British royal visited the Papacy in hundreds of years.
5. Tiffany & Co: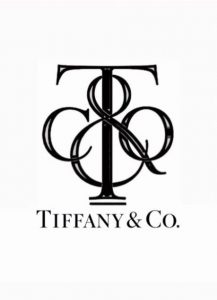 Tiffany & Co was founded by Charles L. Tiffany and John B. Young in New York City. Tiffany & Co has a long and celebrated history in America. Tiffany & Co accidently created the New York Yankees Logo, they own the French Crown Jewels, and the fashioned the Great Seal of The United States.
4. Chopard: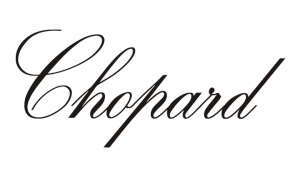 Louis Ulysses Chopard began his watch making workshop in 1860. He was renowned for his creativity, use of state of the art technology, and his craftsmanship. Prior to his death, he was unable to convince his sons to take over the company so it was bought by Karl Scheufele. Karl still attends to Chopard activities but Chopard is largely run by his son Karl-Friedrich who operates the men's wristwatch division, and his daughter Caroline who runs the women's collection.
3. Piaget:

Founded in 1874 in Switzerland by Georges Piaget, this watch company is credited with starting the movement towards ultra-thin watches. Georges Piaget designed the first ultra-thin watch in 1957, Every stone in evry Piaget watch is cut by hand and adjusted by hand to ensure their products meet the highest specifications of color and clarity.
2. Bvlgari:

Bulgari (Stylized as Bvlgari) is an Italian company founded in 1884 by the Bulgarian immigrant Sotirios Boulgaris. After his death the company was headed by his children, the company is still largely controlled by his descendants.Bulgari jewelry has a distinctive design that is often imitated.
1. Graff:
Graff Diamonds was founded in 1960 by Laurence Graff, they specialize in creating pieces made of rare high quality diamonds. Currently, Graff is based in the exclusive commercial area in West London known as Mayfair. Laurence Graff began his jewelry business as an apprentice at the age of 15 in the town of Stepney.